From the receptionist to award-winning entrepreneur, ​Ruby Receptionists​ founder Jill Nelson shares her amazing origin story. Jill explains how her time as a receptionist taught her the value of making connections and building trust with customers. Listen in as she shares how her focus on building a value and culture-focused company helped her grow exponentially. Tune in now!
Wonder Women Entrepreneurs! This is the place to join conversations with thought leaders who amaze, astonish and inspire you. Listen each week as entrepreneur and host Kalika Yap explores the challenges, wisdom, and breakthroughs of extraordinary people. (An Entrepreneurs' Organization production)
Listen to this podcast on your favorite platforms!
In 2003, Ruby started as a small business dedicated to helping other small businesses. We were built on the belief that creating meaningful human connections in our technology-focused world would build trust, foster customer loyalty, and help our customers win new business.
Ruby's boot-strapped humble beginnings shape every aspect of how we run our business and deliver our services. Our small business beginnings help us understand the needs of our customers.
What was once a small, four-person business answering phones in a tiny studio has flourished into what we are today. Ruby employees care not only about the growth of our business customers but are inspired by the businesses we serve and share in the joy of their success.
Read the full story here: Ruby Receptionists
Jill Nelson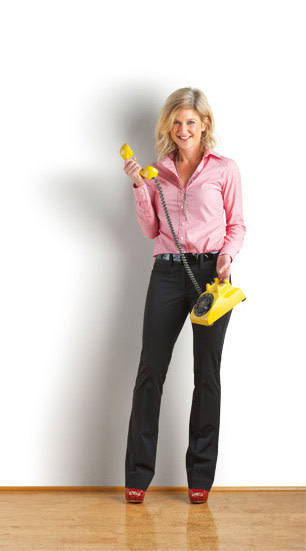 Jill Nelson has grown Ruby Receptionists into a four-time winner of FORTUNE magazine's top five Best Small Companies to Work For, and a Portland Business Journal's Fastest-Growing Companies in Oregon recipient for the record-breaking past twelve years.
Today, Ruby's 600+ employees provide friendly, live, receptionist service integrated with a "front desk in your pocket" mobile app, helping over 10,000 small businesses across the US win new business and create loyal, raving, customers. In addition to her own entrepreneurial endeavors, Jill has been recognized for her contributions to Oregon's business and technology communities, receiving the Ernst & Young Entrepreneur of the Year 2017 PNW, the Technology Association of Oregon's 2017 Technology Executive of the Year Award as well as EO's 2013 Entrepreneur of the Year award.
Sign up for our newsletter!
We send out weekly news & events that we feel are informational for the entrepreneur community. Trust us, our newsletters are fun!